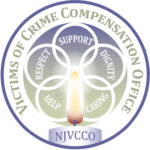 The Victims of Crime Compensation Office (VCCO) compensates violent crime victims for expenses incurred as a result of personal injury or death. VCCO's mission is to provide compensation to innocent victims of violent crime for some expenses they suffer as a result of the crime. In carrying out its mission, VCCO is mindful of the special needs of those victimized by crime and their right to be treated with fairness, compassion and respect
Victim Information:
1) How to file a domestic violence restraining order; 2) resources for domestic violence victims; and 3) petitioning the court to dissolve the no contact order for defendants/juveniles released from custody due to public health emergency credits.
For Immediate Release: March 8, 2021 Office of The Attorney General- Gurbir S. Grewal, Attorney GeneralVictims of Crime Compensation Office- Mary Ellen Bonsper, Acting Director For Further Information: Media Inquiries-Lee Moore609-292-4791Citizen...
read more