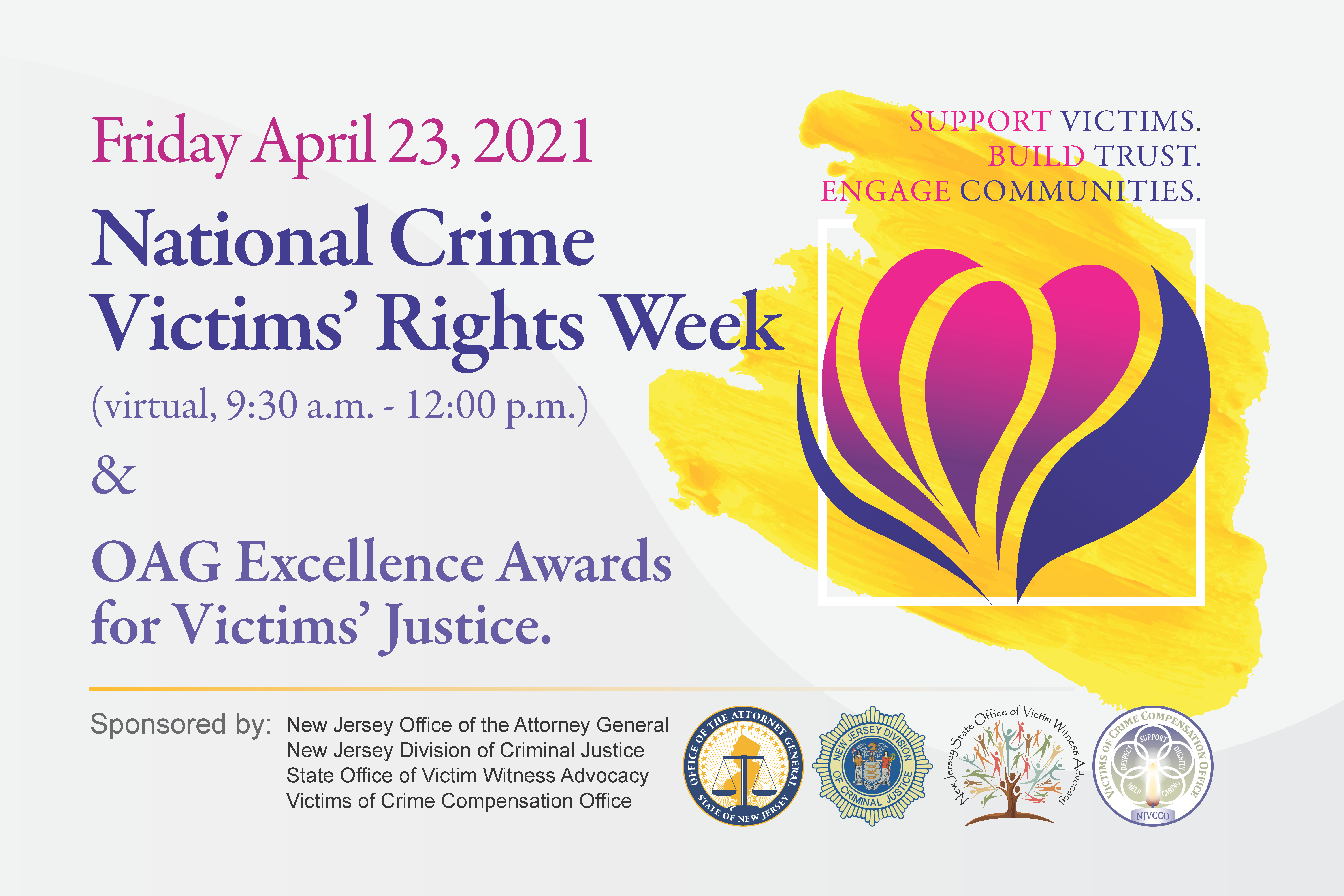 Each year, Congress declares one week in April as Crime Victims' Rights Week to honor and recognize crime victims and those who assist them. This year, the Department of Justice, Office for Victims of Crime declared April 18th – 24th as the National Crime Victims' Rights Week.
The 2021 National Theme is: "Support Victims. Build Trust. Engage Communities."
The State Office of Victim Witness Advocacy and the Victims of Crime Compensation Office is honored to host New Jersey's Crime Victims' Rights Week virtual event on Friday, April 23, 2021 from 9:30am to 12:00pm.
We hope you will join us in paying respect to all of our victims of crime, thanking the many individuals who support them through vital services, and highlighting the role law enforcement plays in securing them justice.