Gun violence affects far too many New Jersey residents. Even as violent crime rates decline, the Attorney General's Office ramped up its efforts to protect residents from the scourge of gun violence. Under Attorney General Grewal's leadership, the Division of Criminal Justice and the state's 21 County Prosecutors are pioneering new approaches to fighting crime, combining the latest evidence-based policing strategies with new tools to collect and track crime data. Attorney General Grewal also worked to stem the flow of illegal guns into New Jersey, especially the type of unlicensed, untraceable firearms that pose a particular threat to law enforcement. The Department also worked with Governor Murphy and the Legislature to pass commonsense gun safety laws that protect communities and families from harm.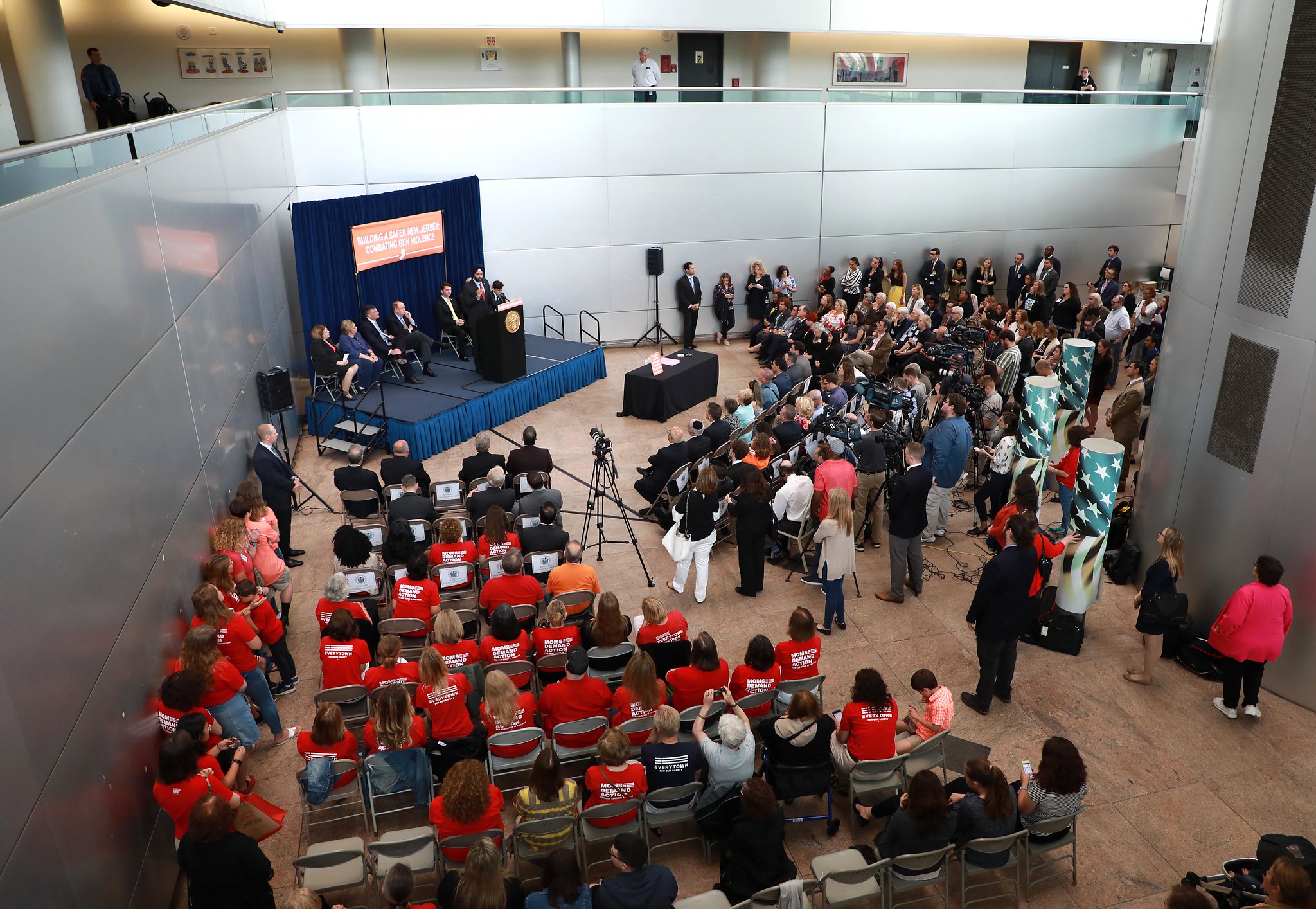 Targeting the Most Violent Criminals and the Weapons They Use
Arresting gang members and other violent offenders.

In July 2018, the Attorney General's Office partnered with the U.S. Marshals and more than two dozen federal, state, and local law enforcement agencies to target gang members and other violent offenders in four New Jersey cities. The initiative – conducted in Newark, Jersey City, Trenton, and Camden – resulted in the arrest of 166 fugitives, including more than 60 documented gang members, and the seizure of 11 firearms, 7 kilograms of drugs, and more than $100,000 in cash.

Dismantling criminal organizations that traffic in guns and drugs.

In February 2018, Attorney General Grewal announced the indictment of seven individuals that allegedly operated a gun trafficking ring that purchased firearms in Ohio and funneled them into Camden and other south Jersey locations. In December 2018, Attorney General Grewal announced the results of "Operation Drive Thru," which targeted a Newark-based drug distribution network and resulted in the seizure of more than 111,000 packets of heroin and 13 firearms, including two AR-15 rifles.
Sharing Intelligence on Illegal Firearms Used in Crimes
Tracing "crime guns" to their purchasers.

When law enforcement officers seize a firearm that was used in a crime, they want to know as much about the weapon as possible: who bought it, when was it bought, and were any other guns purchased at the same time? In August 2018, Attorney General Grewal

issued a first-of-its-kind statewide directive requiring all state and local law enforcement agencies to share information regarding the dealers and purchasers of firearms used in crimes in New Jersey. By eliminating barriers to information-sharing, law enforcement officers are able to solve crimes more quickly and learn about the sources of illegal firearms entering New Jersey.

Educating the public on interstate gun trafficking.

The Attorney General's Office, working with New Jersey State Police, has begun publishing monthly reports on gun crimes in the state—such as type of gun and type of offenses—and quarterly reports identifying the states where the guns were purchased. The data show that more than three-quarters of crime guns recovered in New Jersey were originally purchased out of state.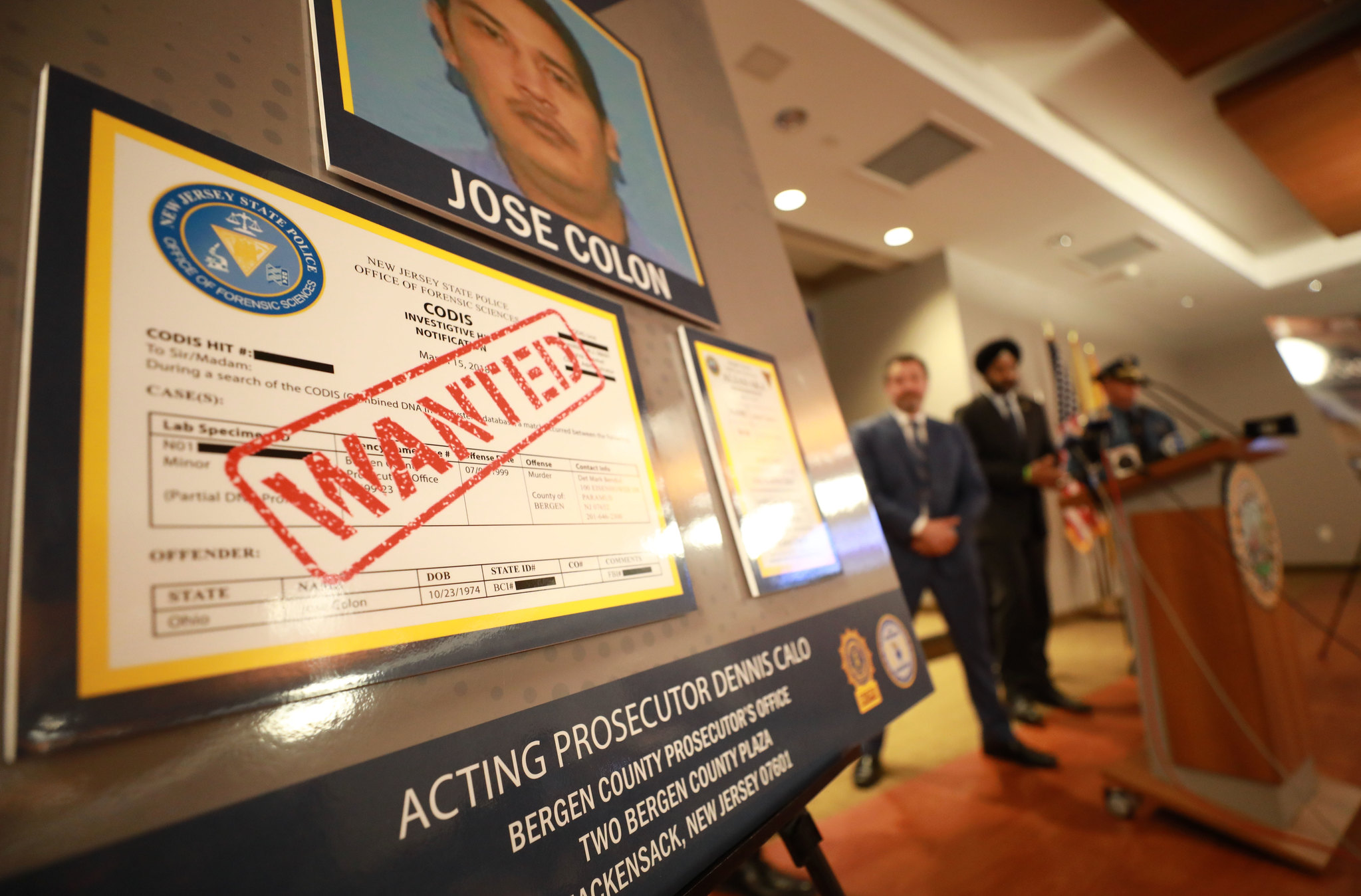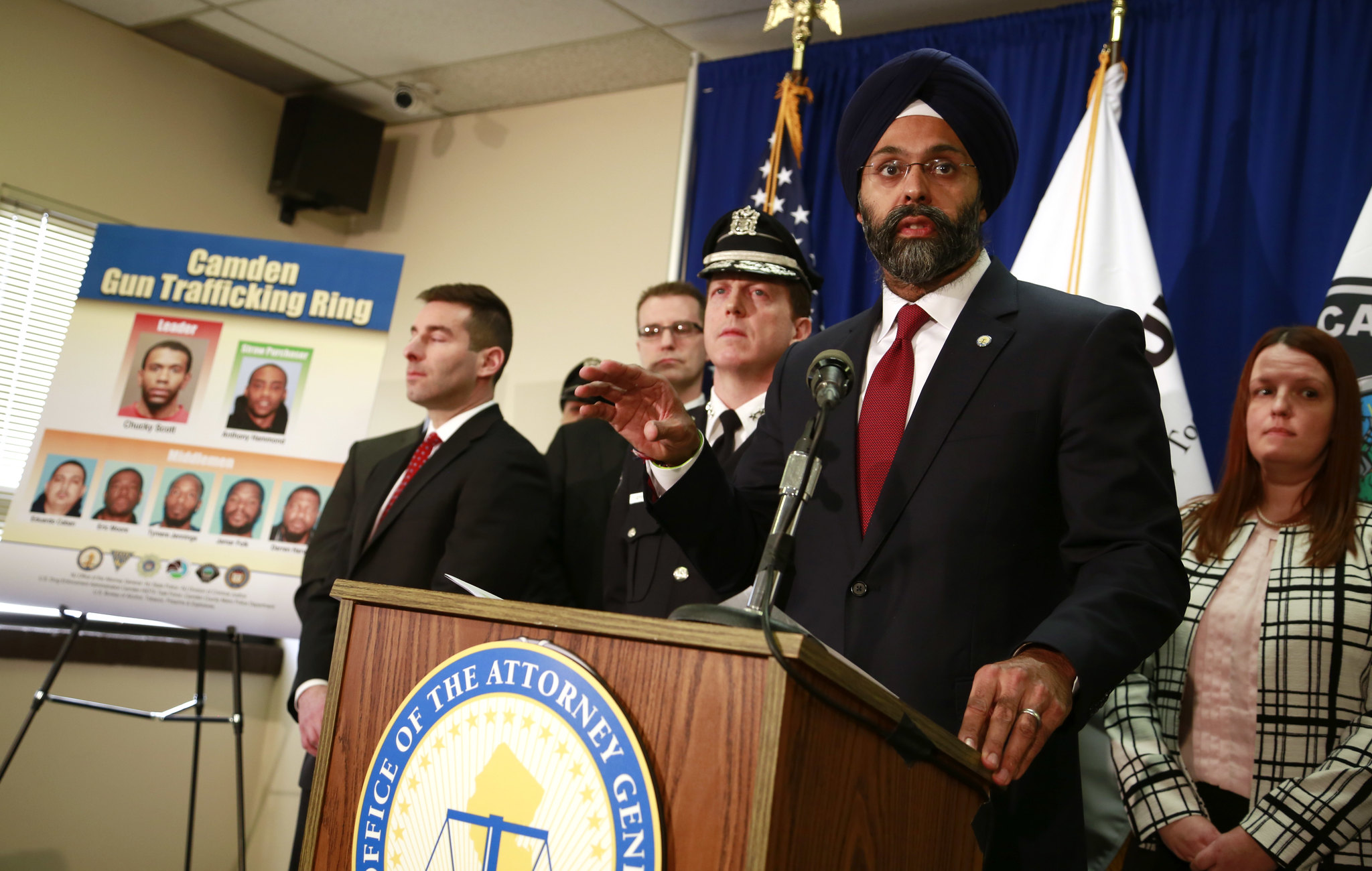 Keeping Unregistered, Untraceable Guns Out of New Jersey
Protecting New Jersey residents from "ghost guns."

In 2018, Attorney General Grewal took action against sellers of partially- or nearly-complete firearms known as "ghost guns." (Dealers claim that because the weapons are not "fully assembled," their sale is not subject to existing gun safety laws, such as requirements to print a serial number on the gun or to require that buyers undergo a background check.) After threatening legal action, Attorney General Grewal obtained agreements from multiple online merchants to stop selling ghost guns to New Jersey residents.

Stopping the spread of 3D printable guns.

In summer 2018, a Texas-based company threatened to publicly release computer files that would enable individuals—including felons, terrorists, and domestic abusers—to create firearms using a 3D printer. Of particular concern, the files would print guns without serial numbers, making it impossible for law enforcement to trace the weapons. Attorney General Grewal sued the company shortly before the files went online and successfully obtained two court orders preventing the company from posting the computer files.
Standing Up for Commonsense Firearm Safety Laws
Passing Sensible Laws to Protect Residents and Law Enforcement.

In June 2018, Attorney General Grewal worked with Governor Murphy and the Legislature to pass a series of commonsense gun safety laws that would protect residents and law enforcement officers. Among other things, the new laws banned armor-piercing bullets, required background checks for private gun sales, and allowed judges to issue "extreme risk protection orders," empowering law enforcement officers to temporarily remove a person's access to firearms when they present signs of mental instability. In addition, Governor Murphy signed a law giving law enforcement additional tools for pursuing those who sell "ghost guns" and 3D printable guns in New Jersey.

Defending firearm laws from legal challenge.

The Attorney General's Office has aggressively defended New Jersey's commonsense gun laws from those seeking to undermine the state's public safety efforts. The Division of Law achieved a significant victory when the Third Circuit Court of Appeals ruled that the state's ban on large-capacity magazines was constitutional. In addition, the Attorney General's Office has defended New Jersey's rules on the carrying of firearms in public and has filed multiple amicus briefs defending similar laws in other states.