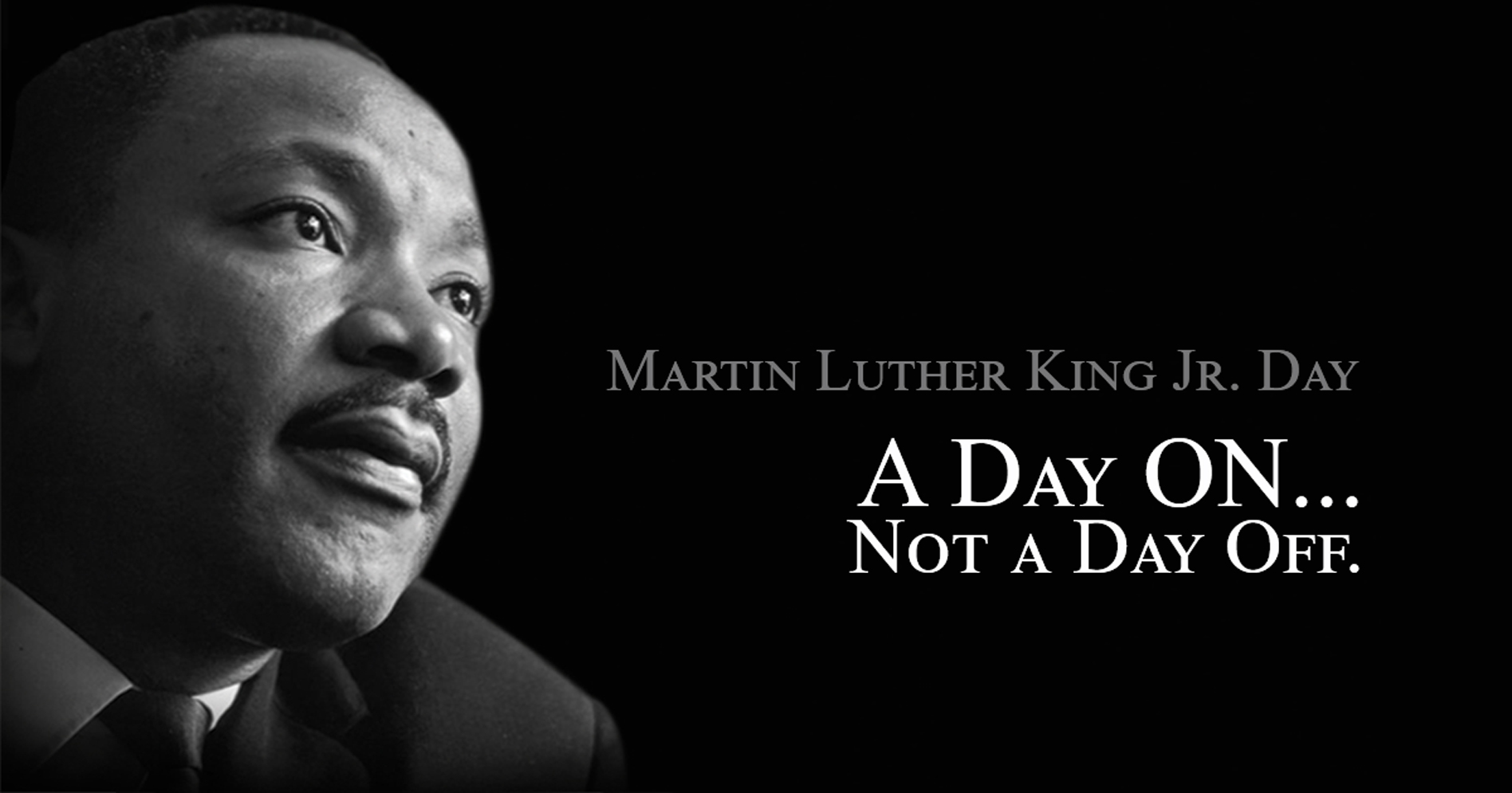 Monday, January 16, 2023 is Martin Luther King, Jr., Day— a federally recognized holiday honoring Rev. Dr. Martin Luther King, Jr.—an unparalleled leader and hero of the American civil rights movement. Dr. King dedicated his life to non-violent advocacy for racial and economic justice. Fifty-five years after his tragic assassination, the legacy of his powerful vision, sacrifice, and words continues to inspire the ongoing struggle for civil rights.
MLK Day of Service – "A Day On, Not a Day Off"
In 1994, the scope of the federal holiday honoring the memory of Dr. King was officially expanded to support service opportunities reflecting the life and teachings of Dr. King, such as cooperation and understanding among racial and ethnic groups, nonviolent conflict resolution, equal economic and educational opportunities, and social justice.
(See https://www.govinfo.gov/features/MLK-day-2022).
Today, people observe by supporting efforts that contribute to the work left to be done. Start today to plan your day of service by exploring MLK Day of Service observances near you. Go to your favorite web browser to search for local activities or find creative ways to honor Dr. King's legacy and make it a day on, not a day off!
Here are some programs and events for MLK Day 2023 sponsored by public universities throughout New Jersey:
Racial Justice Initiatives at LPS
To learn about our efforts within the Department of Law and Public Safety to promote racial justice,
click here
.