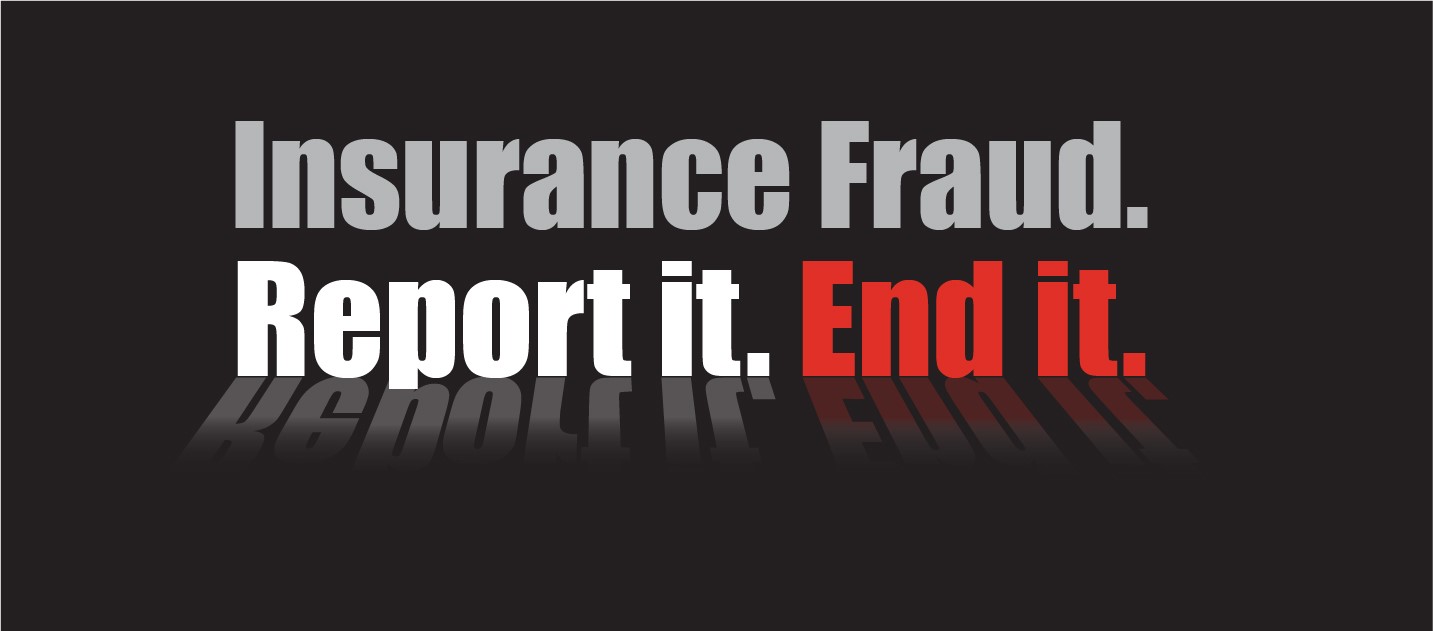 Insurance fraud is not a victimless crime.
What is Insurance Fraud
Insurance fraud is a crime that involves knowingly providing false information to an insurance company in order to receive compensation or benefits.
Insurance fraud may include filing a false claim or exaggerating damages, injuries or other losses.
Insurance Applications
Making or selling a fake motor vehicle insurance card.
Applying for motor vehicle insurance in New Jersey if one doesn't live here.
Making an oral or written statement which is false or misleading in order to obtain insurance (such as home, health, life or automobile insurance).
Automobile Accidents
Receiving treatment for phony injuries.
Doctors, medical facilities, chiropractors and other medical professionals overbilling for treatments or billing for treatments not provided.
Staged car accidents with the intent of cheating insurance companies.
Attorneys filing lawsuits for phony injuries.
Automobile Insurance
Making or selling a fake motor vehicle insurance card.
Submitting a claim that falsely reports that a vehicle was stolen.
Disability Benefits
Receiving disability benefits if one is not disabled and can perform the functions of one's job.
Health Care
Submitting a false claim to an insurance company in order to be paid for health care services which were not received or provided.
"Upcoding" is the fraudulent billing practice by a physician or other healthcare professional entering a procedure code for a more expensive type of treatment than actually performed to receive a higher reimbursement from insurance and/or government programs. In some cases unknowing patients may wind up paying more for their medical care.
"Unbundling" is when a physician or other healthcare professional bills separately for procedures/tests typically performed together in order to receive a higher insurance or government program reimbursement, rather than entering a single comprehensive procedure code that covers all of the procedures. When government programs are bilked via this fraudulent billing practice taxpayers are on the losing side of the equation.
Medicaid Fraud
Participating in a scheme to offer or receive kickbacks in connection with the furnishing of items or services which are billable to the Medicaid program.
Overbilling Medicaid for services provided.
Receiving more Medicaid benefits than one is entitled to.
Unemployment Insurance
Collecting unemployment benefits while you are working.
Workers' Compensation
Being an employer and not purchasing workers' compensation insurance.
Being an employer and classifying employees under a less risky classification title in order to pay a cheaper premium to save money.
Report Insurance Fraud
Citizens who report insurance fraud in good faith and without malice have immunity from civil suits. But it is illegal to deliberately give false information to law enforcement.
Note to insurance carriers: please use OIFP referral forms for industry fraud reporting, not this reporting form, which is for public use only.
Individuals who provide a tip that leads to an arrest and conviction may be eligible for a reward.