New Jersey is advancing a new model for police-community relations—one built on trust, transparency, and accountability.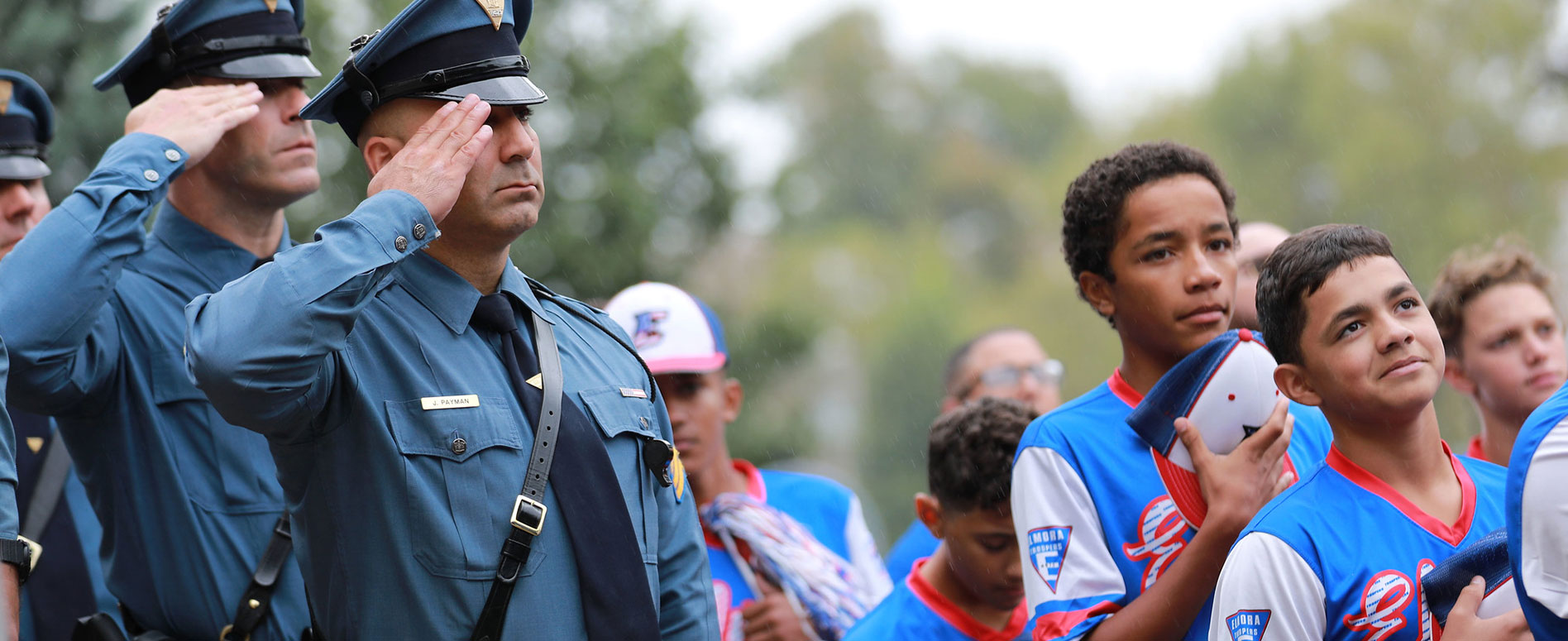 Too many communities in America suffer from a lack of trust between law enforcement officers and the communities they serve. New Jersey is trying something different, pioneering a model built on trust, transparency, and accountability. This model recognizes the decency and professionalism of the state's law enforcement officers while also identifying areas for structural reform and improved community engagement. The Attorney General's Office plays a key role in this effort, in part through the issuance of statewide "directives"—a unique feature of New Jersey law that permits the Attorney General to establish policies for Garden State's 38,000 state and local law enforcement officers. By using this tool, and by engaging directly with officers and community members across the state, the Attorney General's Office is showing how to build trust on a statewide level.
Major Initiatives
Hosting community policing forums across the state. In January 2018, the Attorney General's Office launched a statewide community policing initiative, known as the 21 County, 21st Century Community Policing Project, or simply "21/21." The premise of the 21/21 Project is simple: on a quarterly basis, each of New Jersey's 21 County Prosecutors is responsible for hosting a public discussion between law enforcement leaders and community stakeholders on a specific topic, ultimately resulting in more than 80 community meetings across the state each year. Since its launch, the 21/21 Project has tackled some of the state's most pressing issues, including officer-involved shootings, bias crimes, campus sexual assault, and immigration enforcement.
Promoting accountability and transparency in policing. Over the past two years, the Attorney General has issued a number of statewide directives designed to promote accountability and transparency among the state's 36,000 law enforcement officers. As part of the Excellence in Policing Initiative, the Attorney General has overhauled state rules governing police training, officer discipline, and the investigation of officer-involved shootings. Most importantly, all of these policies have been developed in close consultation with a range of criminal justice stakeholders, including law enforcement leaders, civil rights organizations, community advocates, and police unions.
Ensuring immigrants feel safe interacting with local police. In November 2018, the Attorney General issued the "Immigrant Trust Directive," a landmark document designed to strengthen trust between law enforcement and state's diverse immigrant communities. The Directive limits the types of voluntary assistance that New Jersey's state and local law enforcement officers may provide to federal immigration authorities, including ICE, and emphasizes that New Jersey state, county, and local authorities are responsible for enforcement of criminal law, not federal civil immigration law. In doing so, the Directive makes clear that victims and witnesses can report crimes to law enforcement without fear that they will be turned over to federal immigration authorities.
Helping officers cope with the challenges of the profession. In August 2019, the Attorney General issued the "Officer Resiliency Directive," a first-in-the-nation statewide program to support the emotional and psychological well-being of law enforcement officers. The directive established a state "chief resiliency officer" and required every state, county, and local law enforcement agency to provide training and support to deal with the stress and trauma that officers endure. The initiative supplements an earlier directive, issued by the Attorney General in 2018, that requires all police departments in New Jersey to implement "early warning systems," which help law enforcement agencies identify officers who are at risk for harmful behavior and provide remedial programs for them before their conduct escalates.
Reviewing old convictions and unsolved crimes. In Spring 2019, the Attorney General's Office launched two statewide initiatives to promote public safety and strengthen the public's confidence in the criminal justice system: a statewide Conviction Review Unit (CRU) and a statewide Cold Case Network (CCN). The CRU reviews claims of actual innocence, investigates those deemed meritorious, and presents its findings to the Attorney General for decision. The CCN involves a statewide network of regional cold case task forces, which pool personnel, expertise, technology, and resources to use new technology to solve old crimes. Together, these initiatives reflect a simple premise: that those who are innocent should not remain in prison, and those who are guilty should not remain on the streets.
Additional Resources
Division of Criminal Justice
Immigrant Trust Directive
Office of Public Integrity & Accountability
Officer Resiliency
Public Integrity