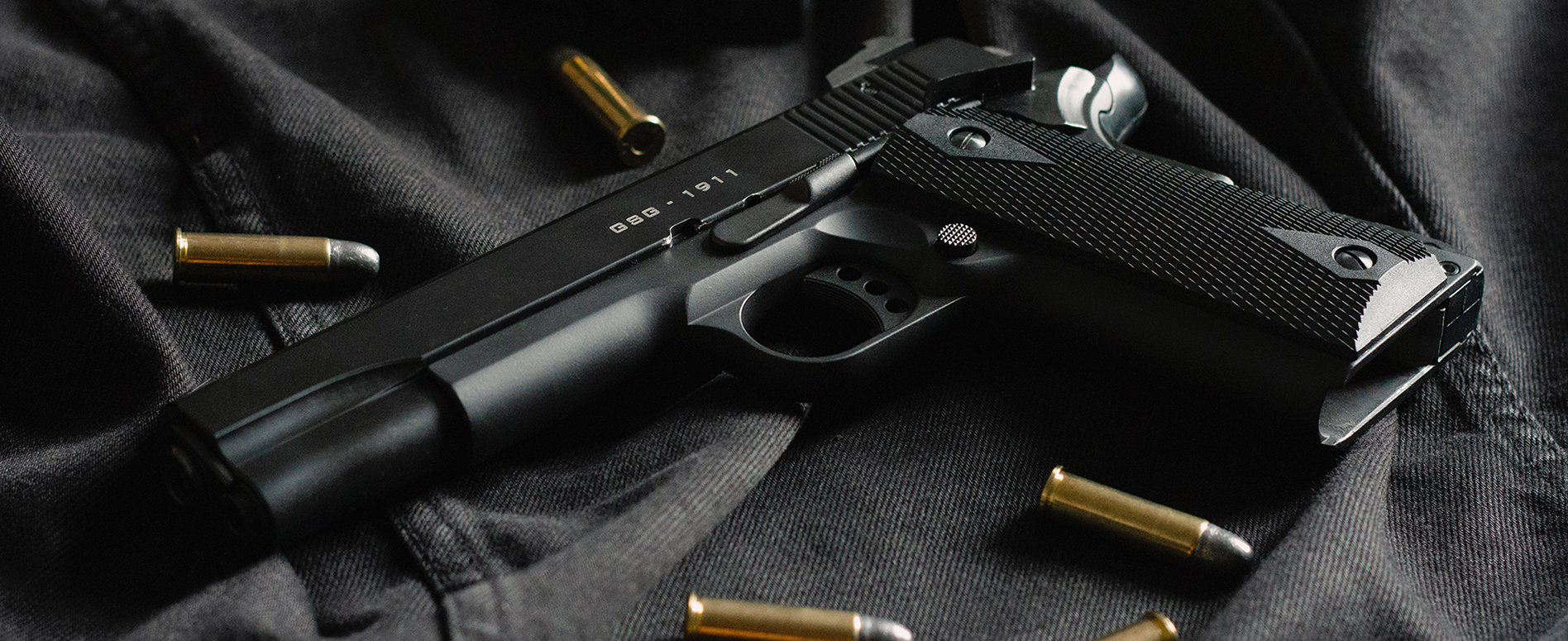 The Office of the Attorney General is leading a comprehensive, statewide effort to reduce gun deaths—one that pairs the latest evidence-based policing strategies with innovative, community-based prevention programs. Ours is a three-pronged approach. First, we treat the root causes of violence. Second, we keep guns away from those most likely to harm others. Third, we take swift action against those who break the law. By working collaboratively and creatively, New Jersey is building a national model for  tackling this crisis.
Standing up for commonsense firearm safety laws
Defending New Jersey's gun safety laws. In June, the U.S. Supreme Court ruled in New York State Rifle & Pistol Association v. Bruen that it is impermissible to require applicants in New York to show "proper cause" to carry a handgun in public, which had the effect of invalidating New Jersey's longstanding laws restricting the right to carry a firearm to those who could demonstrate a "justifiable need." In response to the dangerous Bruen decision, our office has continued to fight to protect New Jersey residents from gun violence. Our office has taken vigorous action against gun industry members while, at the same time, defending against challenges to New Jersey's gun safety laws— ranging from the state's firearms public nuisance law, to its regulation of public carry, assault weapons, large-capacity magazines, and ghost guns.
Leading the nation in gun accountability efforts. In July, the Attorney General announced a first-in-the-nation office dedicated to bringing civil enforcement actions against firearm companies to hold them accountable for violations of the law that harm the health and safety of New Jersey residents. The Statewide Affirmative Firearms Enforcement (SAFE) Office is authorized to enforce the new public nuisance law that Governor Murphy signed earlier this year, which prohibits gun industry members from knowingly or recklessly creating, maintaining, or contributing to a public nuisance in New Jersey through unlawful or unreasonable conduct or a failure to maintain reasonable controls relating to the manufacture, sale, distribution, importing, or marketing of gun-related products. The work of the SAFE office will continue unabated, notwithstanding a pending legal challenge to the constitutionality of the public nuisance law.
Reducing the number of ghost guns on our streets. The administration is committed to combating gun violence with every available resource. In August, our office announced that it is co-leading a coalition of 20 Attorneys General in filing an amicus brief that supports a new, commonsense, federal Final Rule regulating ghost guns. Ghost guns are weapons without serial numbers that are often made at home from semi-completed frames and receivers. Because they are not considered guns at the time of purchase, no background check is required. And because they cannot be traced, they are often used for illegal activity.
Interrupting Cycles of Violence Transforming our approach to public safety. In September 2022, through an administrative directive, the Attorney General created a new division within the Department. The Division of Violence Intervention and Victim Assistance (VIVA) will advance a unified strategy for public safety by bringing together services for victims, including survivors of domestic violence and sexual assault, with the Department's violence intervention and prevention programming. VIVA will centralize these services under one roof and provide staffing to support, develop, and expand these programs statewide. With VIVA, the Department is making it clear that New Jersey is putting community-based interventions and victim assistance—alongside prosecution and policing—at the center of our public safety approach. Through its Office of Violence Intervention and Prevention (OVIP), VIVA is building on recent efforts led by the Administration of Governor Murphy to move towards the creation of a system of community-based public safety which recognizes that public safety is a shared responsibility among law enforcement, government, and our communities.
Securing funding for innovative efforts to fight crime. In July, Governor Murphy and Attorney General Platkin announced the allocation of $10 million in federal American Rescue Plan funds to continue funding for New Jersey's nine Hospital-Based Violence Intervention Programs (HVIP), which are part of New Jersey's innovative approach to stopping cycles of violent crime. This past fall, Attorney General Platkin also announced that an additional $10 million in state funds would be made available through the Community- Based Violence Intervention (CBVI) Program to continue the Department's support of this innovative programming. Designed to work with victims in the wake of violent incidents and with individuals and communities impacted by gun violence and at risk of violence, these programs are critical to the state's public safety efforts to reduce cycles of violence at their source. These programs, which are now housed under VIVA, provide structure and permanent support for these innovative programs.
Related: