Standing Strong Together
Against Human Trafficking
Standing Strong Together Against Human Trafficking
Human Trafficking is a problem everywhere, including New Jersey and your own community.
Most children and teens who are trafficked are NOT kidnapped by strangers, but in fact about 50% of trafficked teens know their abuser.
Traffickers are skilled at tricking and controlling victims through lies, fake affection, threats, and violence, and forcing teens and children to perform sex acts against their will.
Sex traffickers target teenagers from all backgrounds and neighborhoods. Other teenagers can also bring their peers into the sex industry.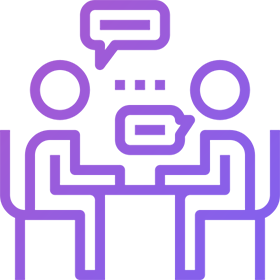 Trust your instincts. If something "feels" wrong, it probably is.
If something seems too good to be true, it probably is.
WHO?
ANYONE… both girls and boys can be recruited "into the life"
WHERE AND WHEN?
ANYWHERE AT ANYTIME … traffickers look for their victims online, at shopping malls, bus stops, at school, through friends... basically anywhere
Be part of the movement - Teens Helping Teens Prevent Human Trafficking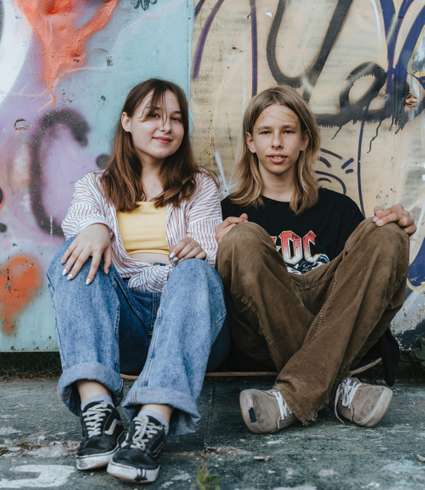 Traffickers are masterful at deception and will often gain a teen's trust online first, before meeting in person.
HOW DOES IT HAPPEN?
Trafficker's use different tactics to gain and keep control, such as:
Knowing how to make you believe you can trust them and that no one else cares about you.
Sending texts and calling but want you to keep it a secret.
Finding ways to keep you away from family and friends.
Expressing love for you and buying gifts even though it's been a short time.
Using violence to make you feel trapped and powerless.
Threatening to harm your family or close friends.
Coercing you to take comprising photos or videos and then threaten to share them online to blackmail.
Remember: He / She may not really be who they say they are online.
Holly Austin Smith is a survivor of child sex trafficking and an advocate for victims/survivors of all forms of human trafficking.
In a column for "Elite Daily" Holly writes… I grew up in southern New Jersey, in a town so small that I had known most of my friends since kindergarten. In middle school, my friends and I often hung out at the local mall, and it was at this mall where I met a man who picked me out of the crowd and asked for my phone number… Watch the video for more of her story.
HOW CAN YOU PROTECT YOU?
ASK YOURSELF AND SEE THE SIGNS
Have you received any strange friend requests or followers on social media?
Have you received texts or private messages asking you to meet?
Did your friend ask you to keep your friendship a secret?
Do you feel like you have to spend all of your free time with this friend?
Has your friend bought you expensive gifts for no reason?
Has your friend tried to give you drugs or alcohol?
Has your friend tried to get you to do things you don't want to or know are illegal?
Has your friend asked you to be sexually active with them or another person in exchange for money, clothes, or something else you want?
Do you feel like you always have to check-in with your friend?
Has your friend threatened to hurt you if you try to leave?
Are you afraid to end the relationship with this friend?
Does your friend make you feel uncomfortable?
The "grooming" process can take days, weeks or months in order to build trust with the victim, and the trafficker will often win over the victim by posing as a friend or boyfriend.
The trafficker will make false promises: "You will be a model, an actress, a dancer." "You'll make easy money and be part of a family." They aim to form a bond with the teen and offer them a better life.
A trafficked girl or boy may still live at home and attend school. The trafficker could exploit them when family isn't around, take trips during free periods at school, or travel on the weekends.
HOW CAN YOU PROTECT YOUR FRIENDS?
Pay attention to changes in mood or behavior.
Don't just ignore them if they start to isolate themselves.
Make sure your friends know they can come to you if they need to talk.
Don't be afraid to share your opinion if you think your friends are getting into a bad situation.
If you think they are in danger, share your concerns with a trusted adult.
JUST ASK if you think something is wrong.
Sometimes all it takes is a friend asking: "Are you OK?"
Here are some true stories from a high school like yours:
ANNA, AGE 14, RAN AWAY FROM HOME

She met Chris through a friend of friend. He fed her, bought her clothes and promised to take care. And then he expected that she would pay him back by making money for him. He posted a seductive picture of her online with a cellphone number and men began to come over.
JILL, AGE 16, MET A GUY, JAMES ONLINE

They messaged each other for a while, before James asked her if she wanted to hang out in person. James was 30 years old, but he said the age was just a number. James told her he loved her. After few months of hanging out, James said he owed some guy $500 and if he didn't pay, this guy was going to kill him. He asked Jill if she'd help to get his money. He explained what she would have to do.
JOE, AGE 15, BECAME HOMELESS WHEN...

..his parents kicked him out on a cold night in January. He met a man, David, at a 7-11 who invited him to come to his apartment to get something to eat and warm up. At the apartment, Jim explained that Joe could stay with him, if ...