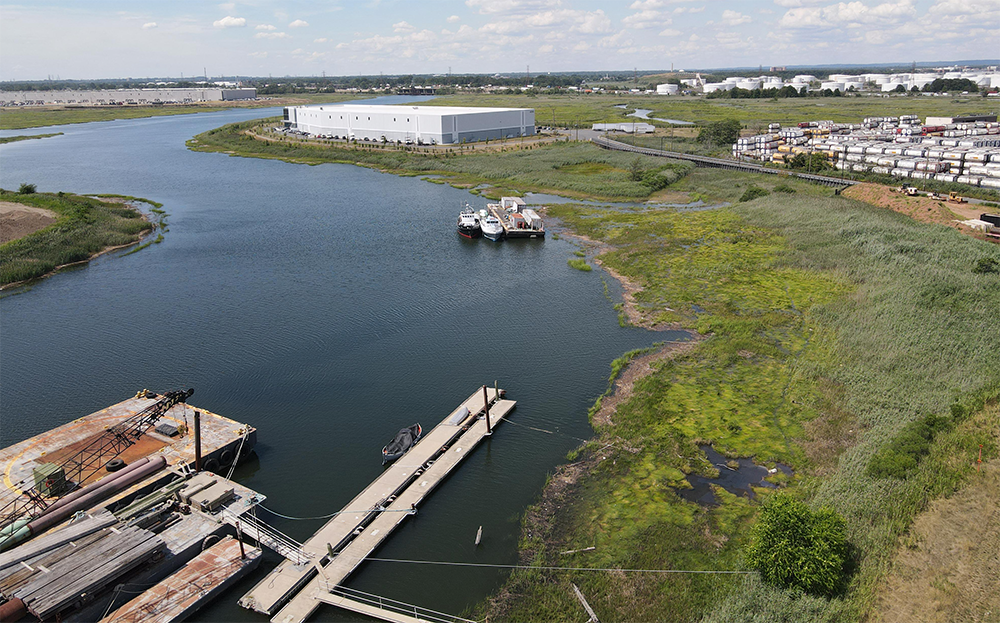 The State files lawsuits to address a variety of contaminated properties, including a site in Linden.
Fighting for New Jersey's most vulnerable communities. Eight lawsuits were filed in 2022 to promote environmental justice for minority and lower-income communities that have historically suffered some of the worst environmental harms in the state. This brings the total number of environmental justice lawsuits filed during the Murphy Administration to 52. Those suits have forced polluters to clean up New Jersey's communities and have resulted in approximately $20 million in judgments. The defendants in this year's suits include a blueberry farm staffed by migrant workers where unlicensed wells, that provided water to housing for the workers, were dangerously close to septic fields that made water for drinking, showering, and cooking unsafe.
Protecting New Jersey's natural resources. In 2022, large and small cases were litigated and filed across the state to protect our state's air, water, and soil, including filing a new suit against the Ford Motor Company over hazardous waste dumping in a Native American Tribal Community; bringing a statewide natural resource damage case against Monsanto for polychlorinated biphenyl contamination; and forcing ExxonMobil to pay the State $9.5 million due to dumping activity at its Lail property in East Greenwich Township and Paulsboro Borough.
Promoting environmental safety at the federal level. New Jersey partnered with other states in numerous actions to improve and protect federal environmental laws, including the National Environmental Policy Act regulations, Clean Water Act rules, and National Primary Drinking Water regulations. Several of these actions promote environmental justice for overburdened communities at the federal level, including working to craft revisions to the Lead and Copper Rule for the National Primary Drinking Water Regulations and to Internal Revenue Service and Department of Treasury regulations implementing the Inflation Reduction Act.
Holding oil and gas companies responsible for harms to our climate. In October, DCA, along with the New Jersey Department of Environmental Protection (DEP), filed a lawsuit against major oil companies for their deceptive statements denying that their fossil fuel products have contributed to climate change, which has a disproportionate health and economic impact on low-income communities and communities of color. The lawsuit alleges that the defendants have known for decades that the use of fossil fuels is a major cause of climate change, but instead of warning the public or the State about the danger, they launched public-relations campaigns to sow doubts about the existence, causes, and effects of climate change with the goal of confusing the public, delaying the transition to a lower carbon economy and future, increasing their own profits, and further deepening dependence on their products.