Covid-19 Resources
Learn more about your rights and protections against discrimination and bias-based harassment related to the COVID-19 pandemic.
Anti-Racist Statement
Read DCR's statement and commitment to anti-racist work.
Addressing Discrimination in New Jersey Education
January 26, 2023 | 6:00pm to 7:30pm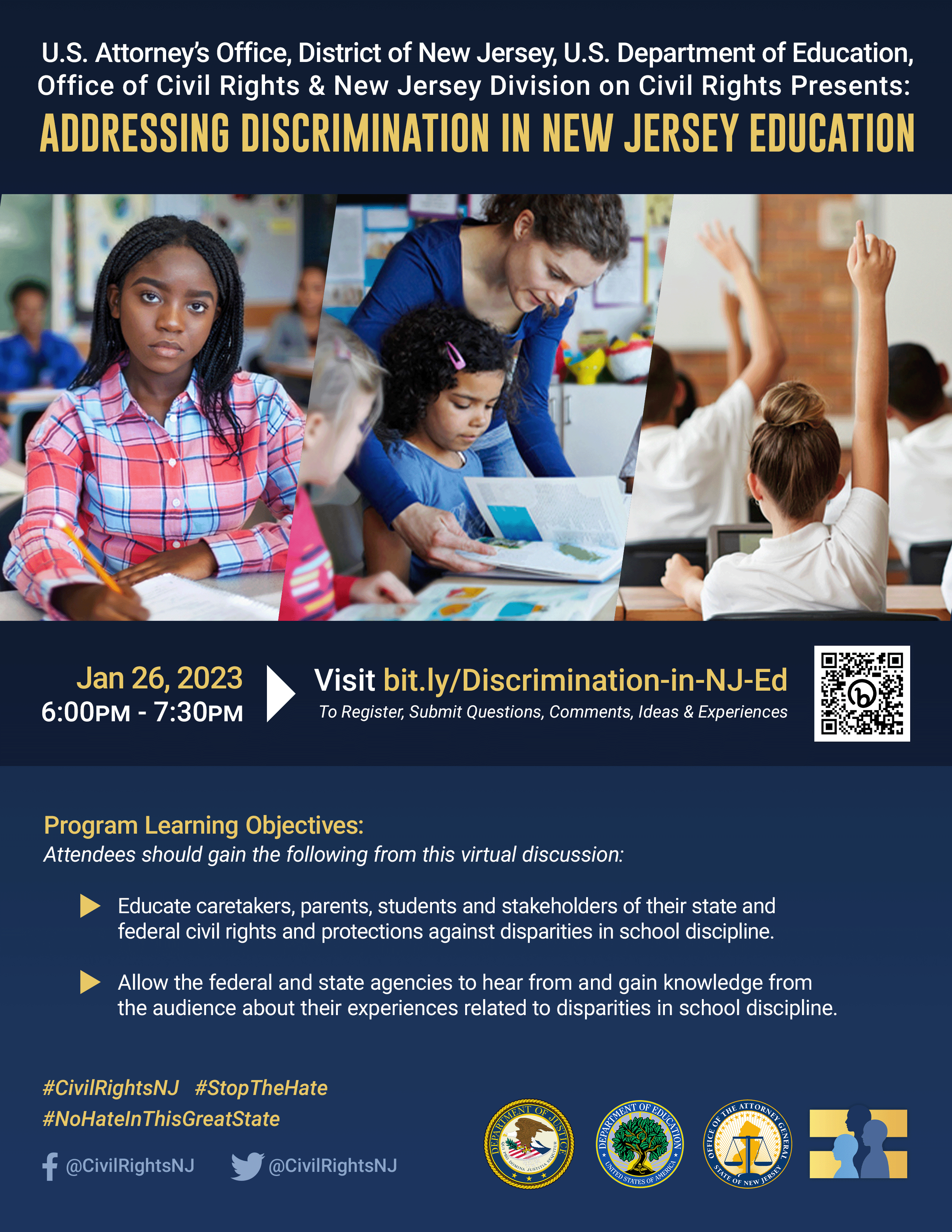 Presented by: U.S. Attorney's Office, District of New Jersey, U.S. Department of Education, Office of Civil Rights & New Jersey Division on Civil Rights. This is a panel discussion featuring federal, state, parent/caretaker and student advocacy organizations that will educate and provide an overview of their jurisdiction over discrimination in the educational setting and/or a focus on disparate discipline in educational settings relative to race, disability, gender identity or expression, national origin or many other protected characteristics. Speakers will highlight the federal and state protections provided to students, including recent developments in federal and state protections, and the ways the government and community organizations can enforce those civil rights laws.
Fair Chance in Housing Act – One Year Anniversary Webinar
January 31, 2023 | 12:00pm to 1:00pm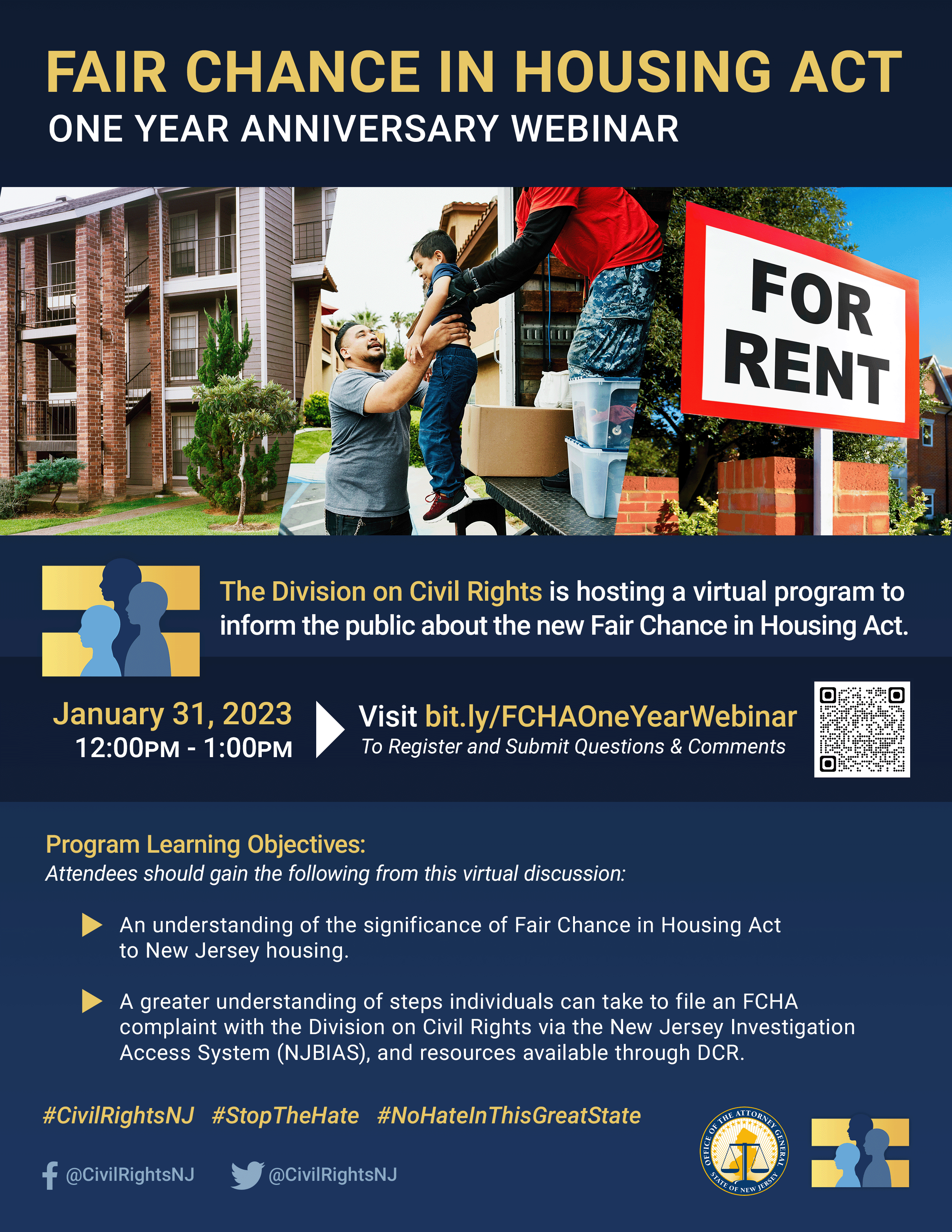 The Fair Chance in Housing Act (FCHA) is the first state law of its kind in the country and is intended to ensure people with past criminal histories have a fair shot at accessing safe and affordable housing.  It went into effect on January 1, 2022. This program will provide important information about the FCHA, and highlight the important changes the law made to eliminate discrimination in housing and ensure that every New Jersey resident has a fair chance to obtain housing.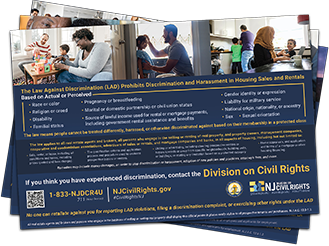 Required Posters
On August 1, 2022, DCR adopted new and amended regulations to increase the visibility and effectiveness of posters that the State requires employers, housing providers, and places of public accommodation to display to inform people of their rights under New Jersey's Law Against Discrimination (LAD) and Family Leave Act (FLA). All covered businesses, employers, and housing providers are required by law to display the applicable posters.
If you have prior versions of these posters displayed, please remove them and replace them with the updated posters, which can be found here. Click here to read the regulations and here to read the press release.
DCR News, Events & Updates
DCR 75th Anniversary
DCR invites all community members to join us for the virtual #StopTheHate Series.
---
FCHA Webinar
In case you missed the Fair Chance in Housing Act virtual event:
---
AAPI Webinar
In case you missed the AAPI webinar, you can
---
White Supremacy, Domestic Threats, & Youth Extremism Listening Session
In case you missed the listening sessions on White Supremacy, Domestic Threats, & Youth Extremism.
For Immediate Release: February 1, 2023 Office of the Attorney General- Matthew J. Platkin,...
read more