Covid-19 Resources
Learn more about your rights and protections against discrimination and bias-based harassment related to the COVID-19 pandemic.
Anti-Racist Statement
Read DCR's statement and commitment to anti-racist work.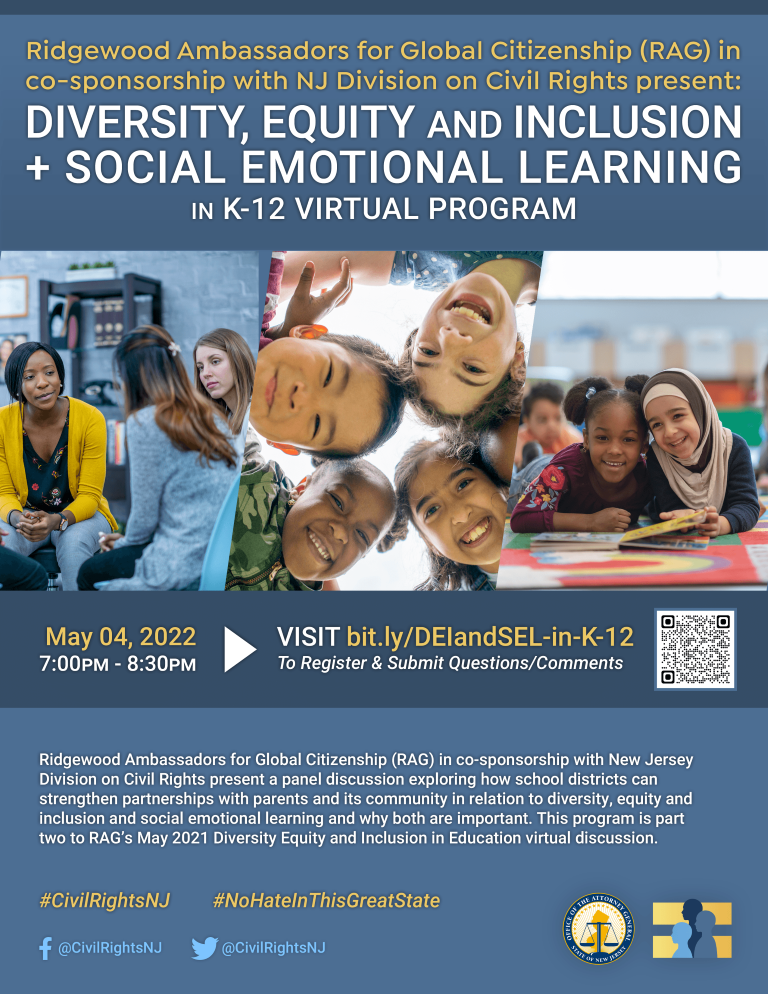 Webinar (5/4/22)
Diversity, Equity and Inclusion + Social Emotional Learning in K-12
Presented by Ridgewood Ambassadors for Global Citizenship (RAG) in co-sponsorship with NJ Division on Civil Rights.
View Agenda & Bios
Additional Resources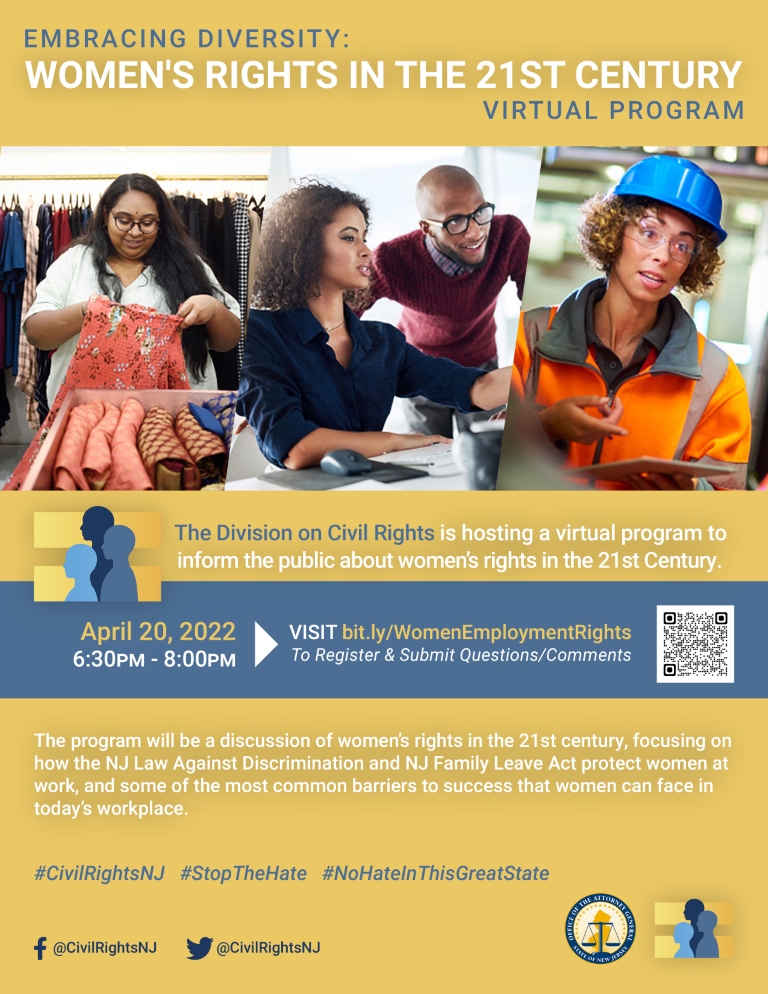 DCR News, Events & Updates
DCR 75th Anniversary
DCR invites all community members to join us for the virtual #StopTheHate Series.
---
FCHA Webinar
In case you missed the Fair Chance in Housing Act virtual event:
---
AAPI Webinar
In case you missed the AAPI webinar, you can
---
White Supremacy, Domestic Threats, & Youth Extremism Listening Session
In case you missed the listening sessions on White Supremacy, Domestic Threats, & Youth Extremism.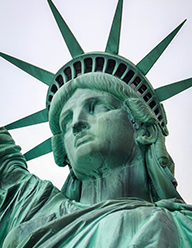 We stand with immigrant and refugee communities. Our division enforces the Law Against Discrimination to protect all NJ residents regardless of immigration status. Learn more here.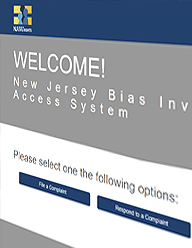 Learn how to file or respond to a complaint of discrimination, and how to register your organization to receive complaints, through the NJ Bias Investigation Access System (NJBIAS).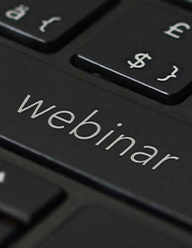 Recent Webinars
In case you missed one of our recent webinars, click the button below!
For Immediate Release: April 27, 2022 Office of The Attorney General- Matthew J. Platkin, Acting Attorney GeneralDivision on Civil RightsFor Further Information: Media Inquiries-Steven Barnes or Lee MooreOAGpress@njoag.gov View Complaint TRENTON – Acting Attorney...
read more