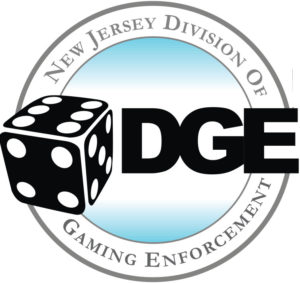 The Division of Gaming Enforcement (DGE) is a law enforcement agency and the investigative arm of the casino regulatory system responsible for enforcing the Casino Control Act. DGE's workforce consists of attorneys, investigators, and accountants, and is supported by New Jersey State Troopers and DCJ prosecutors. DGE investigates, issues reports and, when necessary, challenges the qualifications of individual and corporate applicants for casino and casino-related licenses; reviews and audits casino-hotel operations; investigates and prosecutes all casino-related crimes; and tests all casino slot machines, casino floor systems, and Internet gaming platform systems prior to use.
Casino & Sportsbooks Reopening Protocols
Casino Related Issues Due to COVID-19 Closures
Self-Exclusion Registration
Self-Exclusion Removal Request
Fingerprint Instructions for DGE Arcade Building
Fingerprint Instructions for Out-of-State

For Immediate Release: May 22, 2023 Office of The Attorney General- Matthew J. Platkin, Attorney GeneralDivision of Gaming Enforcement- David Rebuck, DirectorFor Further Information: Media Inquiries-OAGpress@njoag.govATLANTIC CITY --  Casino Net Revenue and Gross...
read more