Public Awareness and Outreach
Elder Abuse - Brochures and Palm Cards
Arabic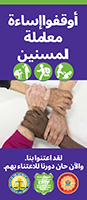 Brochure
Gujarati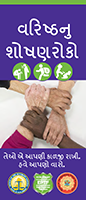 Brochure
Korean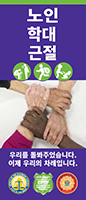 Brochure
Arabic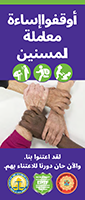 Palm Card
Gujarati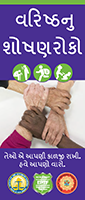 Palm Card
Korean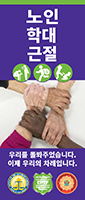 Palm Card
Filipino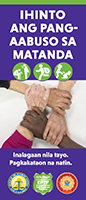 Brochure
Italian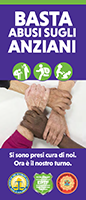 Brochure
Portuguese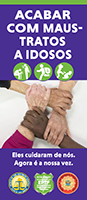 Brochure
Filipino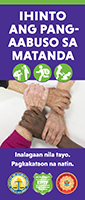 Palm Card
Italian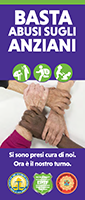 Palm Card
Portuguese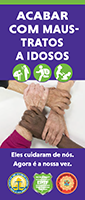 Palm Card
Medicaid Fraud - Brochures and Palm Cards
Arabic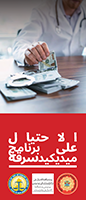 Brochure
Gujarati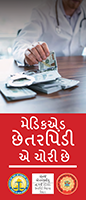 Brochure
Korean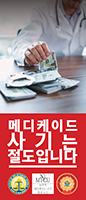 Brochure
Arabic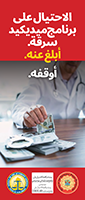 Palm Card
Gujarati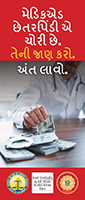 Palm Card
Korean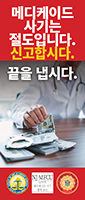 Palm Card
Filipino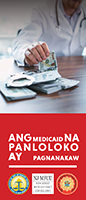 Brochure
Italian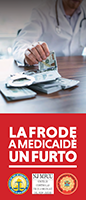 Brochure
Portuguese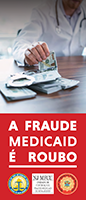 Brochure
Filipino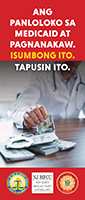 Palm Card
Italian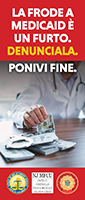 Palm Card
Portuguese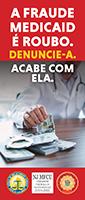 Palm Card
LOCK IT OR LOSE IT
This successful statewide awareness campaign aimed at discouraging New Jerseyans from leaving their cars unlocked with the key fob inside was re-launched in 2022.  The campaign originated in October 2020, when New Jersey first began to see a rise in thefts of high-end vehicles with key fobs left inside and began tracking the nexus between stolen vehicles and violent crime.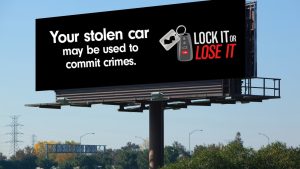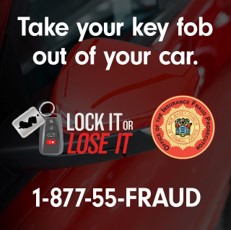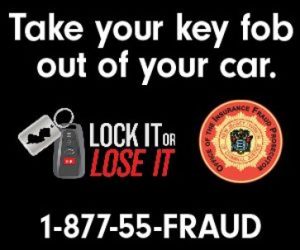 Public Awareness and Outreach - Earlier Campaigns
We lauched our current public awarenss campaign in October 2018. The campaign features radio, cable, transit, Internet components and other unique media types.
 
 
 
2015-2018
TV Commercial:
Download HD version (30 sec.)
Radio Commercials:
Diner (15 sec.), Lemonade (15 sec.), Diner and Lemonade (30 sec.)
 
2014
 
Below are examples from our 2013 public awareness campaign..
Radio Commercials: Attorney General I Insurance Fraud Prosecutor
 

2013

top
Below are examples from our 2013 public awareness campaign..


 
top
Annual Reports
 
 
 
 
 
 
 
 
 
2013 Annual Report
Calendar Year 2013
Issued Apri 1, 2014
 
 
 
 
2012 Annual Report
Calendar Year 2012
Issued March 1, 2013
2009 Annual Report
Calendar Year 2009
Issued March 1, 2010
 
2008 Annual Report
Calendar Year 2008
Issued March 1, 2009
2007 Annual Report
Calendar Year 2007
Issued March 1, 2008
 
2006 Annual Report
Calendar Year 2006
Issued March 1, 2007
2005 Annual Report
Calendar Year 2005
Issued March 1, 2006
 
2004 Annual Report
Calendar Year 2004


Issued March 1, 2005

2003 Annual Report


Calendar Year 2003




Issued March 1, 2004

 
2002 Annual Report
Calendar Year 2002


Issued March 1, 2003

2001 Annual Report


Calendar Year 2001




Issued March 1, 2002

 
 
2000 Annual Report


Calendar Year 2000




Issued March 1, 2001

1999 Annual Report
Calendar Year 1999
Issued March 1, 2000
 
 
 
 

---

 
 
 
The Initial Report of the Office of The Insurance Fraud Prosecutor – March 1, 1999
Rules and Regulations
Insurance Fraud Detection Reward Program
All Claims Database Regulation
Application Form must be submitted in accordance with the Administrative Rules governing the Reward Program.
Mailing Address:
New Jersey Department of Law and Public Safety, Division of Criminal Justice, Office of the Insurance Fraud Prosecutor
P.O. Box 094
Trenton, N.J. 08625-0094
Attention: CLASS.
Online Reports by Industry
Software Requirements
To view, complete and print fillable forms you will need the freely available Adobe Acrobat Reader software installed onto your computer. However, Acrobat Reader does not allow you to save your completed, or partially completed, forms to a disk or on your computer. The ability to save completed, or partially completed, forms is available commercially with the full version of Adobe Acrobat.
Completing a Fillable Form
Your Web browser may be configured with the Acrobat plug-in to automatically open the file within your browsers window upon download. To download the file directly to your computer or to a disk, right click on the link, then select "save link as" or "save target as" from the dropdown options.
Important Notes
Use your mouse to select an area of the form that is not inside a form field or hit the tab key after completing the entry of your last box before printing your form. If a form field is active (e.g. contains the blinking bar) the contents of that block will not print.

If the fillable form is displayed within your web browser's window be sure to use the printer button on the Acrobat toolbar menu to print the form instead of your web browser's print function.
Claim Fraud Referral Form 1
Application Fraud Referral Form 2
Health Claim Fraud Referral Form 3
Health Application Fraud Referral Form 4