The mission of the New Jersey Medicaid Fraud Control Unit (MFCU) is to protect Medicaid beneficiaries and the Medicaid Program from fraud, waste and abuse.
The Medicaid Fraud Control Unit is within the New Jersey Office of the Insurance Fraud Prosecutor.
The MFCU investigates and prosecutes
Healthcare Providers who are suspected of defrauding the Medicaid Program
Fraudulent activities by providers against the Medicaid program.
Fraud in the administration of the program.
Fraud against other federally funded health care programs where there is a Medicaid nexus.
Complaints of patient or resident abuse or neglect in health care facilities receiving Medicaid funding such as nursing homes. Also those Medicaid beneficiaries who reside in any other setting outside their home where care is provided to them. Abuse and/or neglect means both physical abuse or neglect and fiscal pertaining to money or property abuse or neglect.
Violations of the Civil False Claims Act, where the alleged fraud impacts Medicaid.
To report Medicaid Fraud or Patient Abuse & Neglect, please complete the Medicaid Fraud & Patient Abuse & Neglect Reporting Form or contact us:
NJ Office of the Attorney General
Medicaid Fraud Control Unit
P.O. Box 094
Trenton, New Jersey 08625-0094
Filing Complaints About Care at a Health Care Facility with the NJ Department of Health
About MFCU
In 1977 Congress enacted legislation, the Medicare-Medicaid Anti-Fraud and Abuse Amendments, P.L. 95-142, which established the state Medicaid Fraud Control Unit (MFCU) program and provided the states with incentive funding to investigate and prosecute Medicaid provider fraud. Federal regulations require the MFCU's to be certified annually by the Secretary of the Department of Health and human Services (DHHS), Office of Inspector General (OIG). The enabling federal legislation emphasizes the necessity of having an integrated multi-disciplinary team of attorneys, investigators and auditors in one office in order to successfully prosecute these complex financial crimes.
The MFCUs are required to be separate and distinct from the state Medicaid programs to avoid institutional conflicts of interest. The units are generally located in the state Attorney General's Office, although some MFCUs are located in other state agencies with law enforcement responsibilities. In our state our MFCU is in the Office of the Attorney General in the Division of Criminal Justice.
The mission of law enforcement is to protect life and property. The Medicaid Fraud Section is unique in the Division of Criminal Justice in that our mission, which is "to protect the Medicaid program and its beneficiaries from fraud, waste and abuse," addresses both of these mandates. Fifty percent of Medicaid program expenditures are directly funded by state taxpayer dollars, making the Medicaid program one of the largest expenditures in the state budget.
Fraud Examples
Medicaid Fraud
It's illegal to participate in a scheme to offer or receive kickbacks in connection with the furnishing of items or services which are billable to the Medicaid program.
It's illegal to over bill Medicaid for services provided.
It's illegal to receive more Medicaid benefits than you're entitled to.
These are violations of N.J.S.A. 30:4D-17.
Punishable by up to 3 years in prison and a $10,000 penalty.
They may also be violations of the Health Care Claims Fraud Act and other criminal statutes.
Health Care Claims Fraud
It's illegal to submit a false claim form to an insurance company in order to be paid for health care services which were not received or provided.
This is a violation of the New Jersey Health Care Claims Fraud Act, N.J.S.A. 2C:21-4.2 and 2C:21-4.3.
In addition, this person can be required to pay a fine of up to $150,000 or up to five times the amount of the claim.
A person who is not a doctor, chiropractor, etc., could be sentenced to 3 to 5 years in jail for filing just one false claim.
Contact MFCU
NJ Office of the Attorney General
Medicaid Fraud Control Unit
& Patient Abuse & Neglect Unit
P.O. Box 094
Trenton, New Jersey 08625-0094
25 Market Street
Trenton, NJ 08625
Elder Abuse & Medicaid Fraud Brochures and Palm Cards
Elder Abuse - Brochures and Palm Cards
Arabic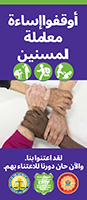 Brochure
Gujarati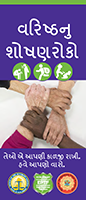 Brochure
Korean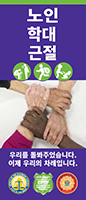 Brochure
Arabic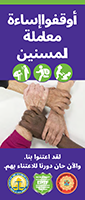 Palm Card
Gujarati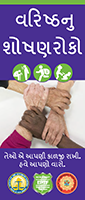 Palm Card
Korean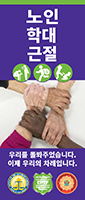 Palm Card
Filipino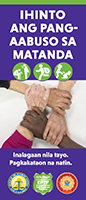 Brochure
Italian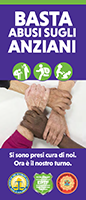 Brochure
Portuguese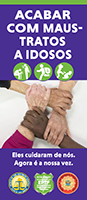 Brochure
Filipino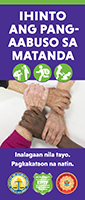 Palm Card
Italian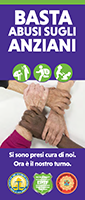 Palm Card
Portuguese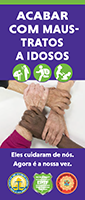 Palm Card
Medicaid Fraud - Brochures and Palm Cards
Arabic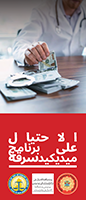 Brochure
Gujarati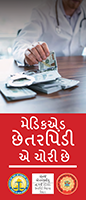 Brochure
Korean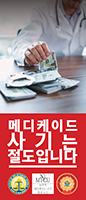 Brochure
Arabic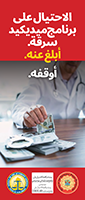 Palm Card
Gujarati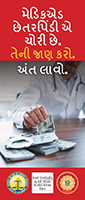 Palm Card
Korean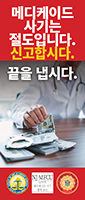 Palm Card
Filipino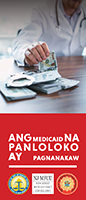 Brochure
Italian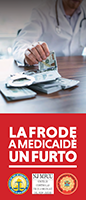 Brochure
Portuguese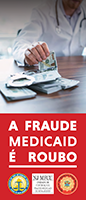 Brochure
Filipino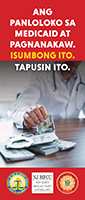 Palm Card
Italian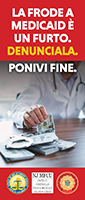 Palm Card
Portuguese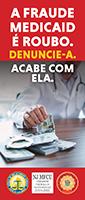 Palm Card