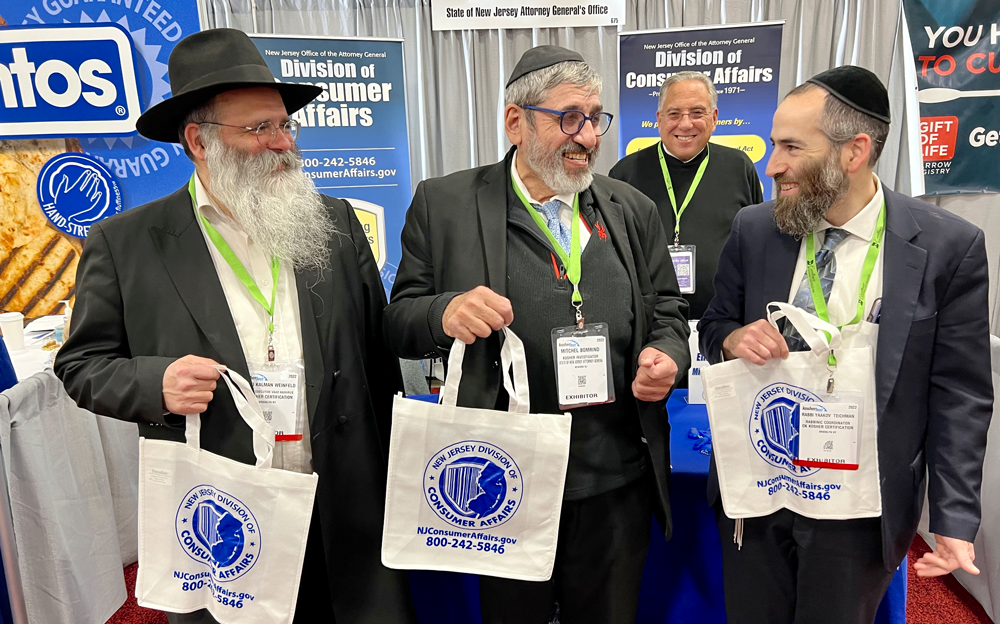 The Division of Consumer Affairs provides information about regulations, registration requirements, and consumer rights at Kosher Fest.
Protecting investors and the public from fraud. Following nearly a decade of hard-fought litigation, the Bureau of Securities (BOS) reached a $495 million settlement with Credit Suisse Securities over its sale of toxic residential mortgage-backed securities in the run-up to the 2008 financial crisis. One of the largest recoveries in the State's history, the settlement included $300 million in restitution for investors nationwide. Additional actions cemented BOS' role as a national leader in the cryptocurrency and non-fungible token space, including a nationwide $100 million settlement with BlockFi that required the company to, among other things, cease the offer and sale of its interest-bearing cryptocurrency accounts until they were registered with state and federal securities regulators. BOS continues to issue cease-and-desist orders and to take action in crypto bankruptcies in order to ensure New Jersey investors and consumers are protected.
Holding companies accountable for privacy violations. DCA tackled a wide range of privacy issues facing online consumers. Among them, DCA reached a historic $391.5 million multistate settlement with Google for misleading consumers about their location tracking practices—the largest privacy settlement in history for state attorneys general. DCA also resolved multiple data breach investigations, including those with financial and real estate companies, a credit reporting company, a cruise service, and Wawa—whose insufficient data security practices allowed 34 million payment cards to be compromised in New Jersey after malware infected their point-of-sale terminals. These settlements have generated millions of dollars in penalties and mandated that companies adopt stronger data security measures and transparent data privacy practices, designed to protect New Jersey consumers going forward.
Continued efforts to protect consumers. DCA has worked vigorously to hold pharmaceutical manufacturers, distributors, and pharmacies accountable for their roles in the opioid epidemic, resulting in settlements totaling hundreds of millions of dollars that will be allocated to abate the crisis. DCA has also obtained a nationwide $141 million settlement involving the Intuit/TurboTax "free" tax filing campaign, which resulted in more than $2 million in direct payments to New Jersey residents; a $19 million nationwide settlement with Ford Motor Company for misleading consumers about their hybrid vehicles' fuel economy; a $10 million judgment in a lawsuit cracking down on a timeshare scam; a nearly $2 million judgment against the perpetrators of a mortgage relief scam; and settlements totaling approximately $400,000 with local car dealerships for consumer abuses.
Additional Resources
Division of Consumer Affairs
Rule Establishes Regulatory Requirements for Certified Nurse Midwives and Certified Midwives to Perform Early Aspiration AbortionsFor Immediate Release: September 22, 2023 Office of the Attorney General- Matthew J. Platkin, Attorney GeneralDivision of Consumer...
read more