Young people under the age of 17 are required to wear an approved helmet when cycling, roller skating, in-line skating, or skateboarding.
The Division of Highway Traffic Safety assists county, municipal and law enforcement agencies with education, public awareness and enforcement of the bicycle helmet law and other bicycle safety issues.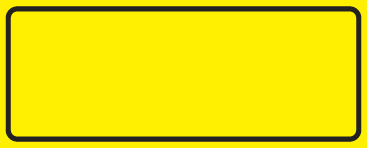 Each year, bicyclists are killed or injured in New Jersey due to bicycle crashes. Many bicycle deaths result from bicycle-motor vehicle collisions. However, injuries can happen anywhere, including parks, bike paths and driveways, and often do not involve motor vehicles.
Head injury is the most serious injury type and the most common cause of death among bicyclists. The most severe injuries are those to the brain that cause permanent damage
Safe Passing Law
The NJ Safe Passing Law (NJSPL) (A5570/S2208) is now in effect. The new law provides clear rules of the road for all motorists about when and how to pass people sharing the road on foot, on bicycles, on scooters, wheelchairs or in other legally permitted ways to travel other than a motor vehicle.

The Safe Passing Law requires drivers to use "due caution" whenever they see vulnerable people on the road. The law states that:
Drivers must follow all current no-passing, no speeding laws AND move over a lane if there's one to move into.
On a single-lane road, drivers must allow at least a 4-foot safety zone when they pass.
If 4 feet is not possible on a section of road, drivers must slow to 25mph and be prepared to stop until they can pass safely without endangering those sharing the road.
Tips
Safety Tips for Bicycle Riders:
Obey all traffic laws. In New Jersey, bicycles have the same rights and responsibilities as motor vehicles.
Ride on the right
Obey all signals
Travel no more than two abreast when traffic is not impeded
Ride with traffic
Wear an approved bicycle helmet.
make sure the helmet fits properly (see details in: "Helmet Tips for Bicycle Riders")
Make sure your bicycle fits you and is in good working order. Inspect the following before each ride to make sure your bicycle is in good working order:
Tires/wheels
Brakes
Chain
Lights
Reflectors
Bell
Spare inner tube and tire levers/irons
Seat height
Wear comfortable reflective clothing conducive to weather conditions (not too baggy)
Ride within your abilities
Avoid busy streets
Ride a properly sized bicycle
Do not:
Ride with more people on the bike than it is designed to accommodate
"Hitch" rides by holding on to moving vehicles
Weave in and out of traffic, or between cars
Carry loads unless equipped with proper baskets or panniers
Ride against traffic
Ride at night without lights
Helmet Tips for Bicycle Riders:
Buy a helmet that meets the safety standards of the American National Standards Institute or Snell Memorial Foundation
Always ensure a proper fit by tightening the chin strap to keep the helmet from slipping. Only two fingers should fit under the chin strap.
While the law requires anyone under the age of 17 to wear a properly fitted and fastened helmet, all riders are strongly encouraged to use one.
Additional Resources
Bicycle Safety Hang Tag – The Division has produced bike "hang tags," with information in both English and Spanish, for distribution to bicyclists through traffic safety organizations and agencies, police departments, bicycle retailers, transportation management associations and college campuses. Designed to hang on bike handlebars, the tags are highly visible, and provide succinct information on the safe operation of a bicycle.
Safe Bicycle Riding in New Jersey – Produced by the NJ Division of Highway Traffic Safety, this three-panel brochure presents facts and tips on safely riding a bicycle.
Bicycle Helmet Law Fact Sheet – This fact sheet presents information on the New Jersey helmet law as well as facts on brain injury and proper helmet fit.