Graduated Driver Licensing (GDL) laws are recognized as the single most effective tool for keeping young drivers safe and reducing teen driver crashes, injuries and deaths. New Jersey has some of the most effective laws in the country, so to celebrate 10 years of Kyleigh's Law and 20 years of the GDL, we're asking NJ to #StickToIt.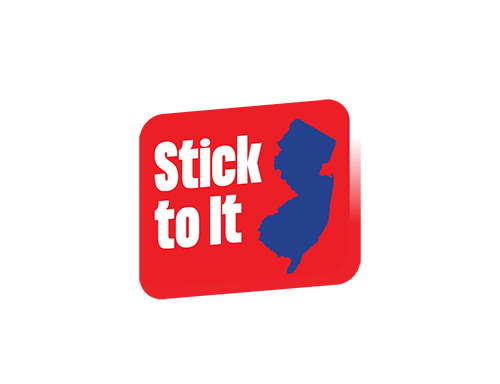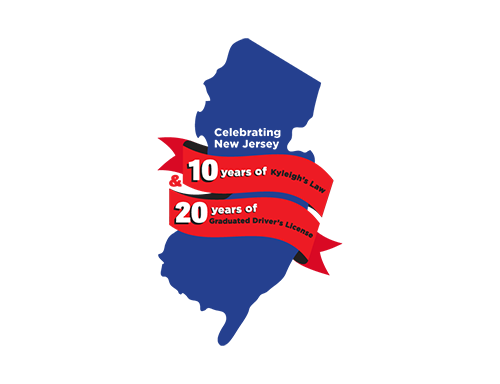 What are GDL and Kyleigh's Law?
---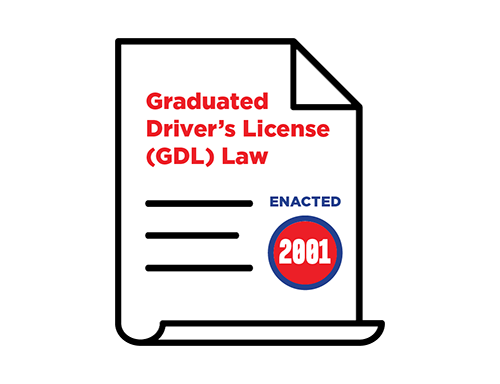 GDL Program
The GDL is a three-stage licensing process that is designed to give new drivers increased, step-by-step instruction and driving experience on the road to obtaining a basic driver license.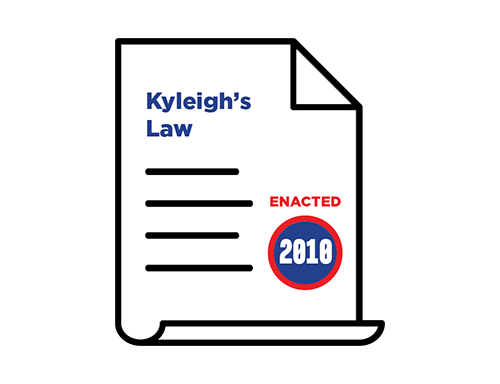 Kyleigh's Law
Kyleigh's Law added a decal requirement to GDL in 2010 after 16-year-old Kyleigh D'Alessio and 17-year old Tanner Birch were killed in a fatal car crash with more than one passenger.
What are the rules and why do they work?
---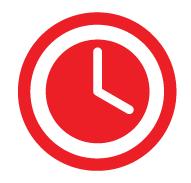 Time Rules
No driving between 11:01 p.m. and 5:00 a.m for anyone with a permit or probationary license under 21.
WHY? Because 16 and 17-year old drivers are 3 times more likely to be involved in a fatal crash at night than during the day.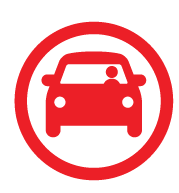 Passenger Rules
No more than one passenger besides parent/guardian for anyone with a permit or probationary license under 21.
WHY? Passengers significantly increase a teen driver's crash risk – one passenger increases risk by 50%, and three passengers increase risk by 400%.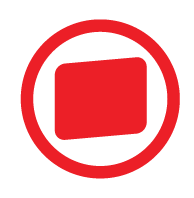 Decals
Decal must be displayed on top left corner of front and back license plates for anyone with a permit or probationary license under 21.
WHY? This decal helps law enforcement keep teens safe and encourage other drivers to be alert for novice drivers.
It has proven to be an effective tool in several other countries.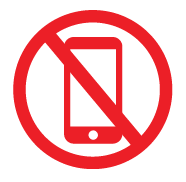 No Devices
No use of cell phones (hand-held or hands-free).
WHY? Studies have shown that among teen drivers, use of a device while driving, even for 1-2 seconds, causes a 3-6x increase in crash risk.
Seat Belts
Seat belts must be worn at all times.
Plea Bargin – 0 Point Ban
GDL holders face a fine of $100 for each violation and municipal prosecutors are banned from offering 0 point plea agreements.
Teen fatal crashes have decreased over the past decade. The GDL has reduced teen driving fatalities by 50% since it was implemented.
Research found that if the decal had not been implemented, about 3,200 additional new drivers would have been involved in a police-reported crash in the subsequent two years.

But we can do even better, New Jersey.
Where do we go from here?
---
Government, Law Enforcement, and Educational Stakeholders
A minimal number of practice hours (including night driving) should be required during the permit phase.
Parents and teens should complete a driving orientation or program such as "Share the Keys" so parents understand the risk for teens, how the GDL works to address that risk, and the critical role they play as their teens' number one driving teacher, coach and role model.
Schools should require teens who are seeking parking privileges on campus to attend a program (i.e. "Share the Keys") with a parent or guardian.
Law enforcement agencies should ensure that officers understand how and why the GDL works and address violations. They also have the opportunity to be educators to teens if they're working as resource officers or doing presentations in schools.
Standardize in-school driver's education programs to ensure all students get instruction
Driving orientations or programs such as the "Share the Keys" program should be expanded to all high schools as part of the overall driver education course.
Parents
Ask your school or PTA to host a driving orientation or program such as the "Share the Keys"
Read the parent's guide that your teen is given when they obtain a permit from MVC.
Use a log to track your teens practice hours and work not only on helping your teen build basic skill but higher order skills (i.e., scanning, looking ahead, anticipating danger and taking appropriate action.)
If you need help, consult your teen's behind the wheel instructor and/or classroom instructor.
Visit websites such as NJSaferoads.com, (NJ Division of Highway Traffic Safety) driveithome.org (National Safety Council) and The Academy (Ford, www.drivingskillsforlife).
Make plenty of time for practice (even after your teen is licensed and in the provisional stage) and seek out opportunities to continue to drive with your teen because they are still learning.
Visit https://jerseydrives.com for excellent teen driver resources.
Be a safe driving model and always remember that your teen driver watches the way you drive
New Teen Driver
Attend a "Share the Keys" program with your parents and work with them to build skills.
Make time for driving practice; just like an athlete, musician, etc., practice is essential.
Take advantage of the lessons on The Academy (Ford, www.drivingskillsforlife) and take a defensive driving course.
Be a good role model for your peers who aren't driving yet and younger siblings (they're watching you). If friends, classmates or teammates are driving unsafely, call them on it.
For more helpful information and resources on safe teen driving, please explore these links
---